Launching an iPhone or iPad App? I'm a freelance iOS App Tester, providing a full range of iOS App Testing & QA services, to help you launch your iOS Apps with confidence.

Website testing on Windows and Mac OSX, across all major browsers – Chrome, IE, Firefox, Safari – and also on mobile devices – phones and tablets. I'm a freelance Website Tester and provide a full range of Website Testing & QA services.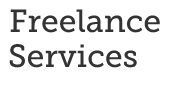 App needs testing? Want a new WordPress website? Software needs testing? Website needs reviewing? I offer these freelance services and more, in the London area.
Click Here
WordPress Website All In One Package: From £499
Your complete WordPress Website package - Includes Meeting, Theme Selection, SEO, Training, Docs & your mobile-ready website!
Click Here
Some of the clients I've worked with
Featured Posts From The Blog
At their October 2013 event, Apple announced some new iPads, the release of OSX Mavericks as a free upgrade and also more on other […]
I'm usually the first to knock Microsoft when they get things wrong – and they often do.
But having used Office 365 on iPhone and […]
At their September 2013 event, Apple announced the much-rumoured iPhone 5S and iPhone 5C.
Together, these models replace the iPhone 5, with the iPhone 5S […]
Client Testimonials
We've worked with Pat Walsh on a number of very different projects, from interactive video projects to mobile apps. His work is very thorough and has quickly become an essential and important phase of all the production work we do at Storythings. He's thorough, diligent, and a pleasure to work with.

Matt Locke, Director,

Storythings
Couldn't recommend Pat highly enough. He goes beyond what you'd expect of a QA tester, commenting more broadly on user experience and even design. He's quick, efficient and thorough – couldn't ask for any more.

Rob Calvert, Director,

Click
Pat is an excellent one-stop-shop for testing Apps and Websites. He is a self-starter who just knows what needs to be done and gets on with it, and is responsive to requests for any specific testing requirements. He provides test plans and reports as a matter of course and was a pleasure to work with. I will definitely be working with Pat again if the opportunity arises.

Andrew Birley, PM,

Storythings
Pat performs comprehensive website testing for us, across all the main browsers and platforms, including mobile devices. His flexible approach to testing and clear feedback enable us to have confidence that the business end of our website is still working smoothly after system updates and changes.

Steve Liu, Manager,

Wicked Lasers
Pat Walsh provided Kingston Valdes with a professional and personable service that was excellent value. The site was built and tested quickly, we are delighted with the results, and we have already had positive feedback from some of our clients. If you're thinking of building a new site or adapting an existing one, I'd certainly recommend speaking with Pat about it.

Kathy Valdes,

Kingston Valdes