Website Testing
Your next step – Contact Me
Contact Me
Contact me for freelance Website Testing & QA Services
I'm a freelance Website Tester.
Contact Me
How a Website Testing Project works
In some cases, a client will know exactly what they want from a website testing project and this will help to define the project from the start. On the other hand, a client may come to me and say 'test my website', in which case, further information is required to find out the required scope of the testing project.
In order to define the project, we can discuss requirements via email, phone call, Skype call, Slack chat, MS Teams etc.
The aim here is to agree what the testing should focus on and on what browsers and devices the testing should be carried out on.
Other factors to consider are scheduling, plus where issues are to be raised and how test results are reported.
At this stage, the Website is tested, according to the Project definitions and the browser and device list agreed on. This will include all the testing types agreed on, plus the appropriate amount of Exploratory Testing to unearth bugs which may otherwise be left lurking in the website.
Issues are raised as they are found, in the method agreed: this could be in your own issue tracker – such as JIRA, DoneDone, RedMine etc – or within an Excel document, or perhaps a Google doc, or, where applicable, within my own hosted JIRA issue tracker.
Test results can be reported in many ways and the method used will often depend on the length of the test project. For example, a short half-day test could be reported on in an email that summarises all the results, whereas a longer test could be reported on in a full Test Summary Report.
A Test Summary Report includes sections such as Overview, Main Findings, Gap Analysis, Deliverables, Testing Types Performed, Test Browsers & Devices, Bugs Statistics and Summary of Main Bugs.
At this stage, we can discuss if any further testing is required.
This may include further focussed testing, retesting of fixed issues, regression testing after changes or any other type of testing.
Other testing types I perform: iOS App Testing, Android App Testing
During the Development Stage, I can work with the Developers, Designers and Project Managers to effectively design and execute tests at the most cost-effective time.
* Working with Developers, Designers, Project Managers.
* Testing can be focussed on the most important functionality or can be generalised, to cover all areas of the website.
* Testing can be added in phases, as new functionality is developed and available for testing e.g. on a sprint/iteration/release basis.
* Most cost-effective time for testing.
During the Beta Stage, bugs can be found which otherwise would have been released to the public.
* Find Bugs before website is released to the public.
* All functionality can be tested at this stage, and emphasis can be given to certain functionality depending on priorities.
* Still a cost-effective time for testing.
At the Release Stage, testing can be done at and around the go-live stage, to try and find any last-minute issues, and also when new features are added to the site, or when the site is enhanced with new technology, new features etc.
* Testing at and around the go-live stage, to find any last-minute issues
* Testing new Features and Functionality
* Finding Bugs in enhanced websites
Some of the Website Testing Projects I've worked on
Website Sectors I have tested in
[/fusion_builder_column]
Crowdfunding – Property, PropTech

Retail

Ecommerce

Diner, Restaurant

Architecture, Building, Property

Drinks Supplies

Auction

Telecoms

Newspaper

Video

Multimedia

Web Comics

Museums, Social Culture
Auction (Property)

Fashion, Clothes

Hair & Beauty Products

Soft Drinks

Infographics

Management Consultancy

Local Government Information

Events

Conferences

Architecture

Digital Agencies

Cars

Sports
Vehicle Financing

Games

B2B Services

Online Storytelling

Language Learning

Transport Information

Finance

Insurance, Insurance Quotes

Charity Funding

Fitness Products

Pharmaceuticals

Engineering

Energy
Website Testing Project in Detail – Home Furniture Range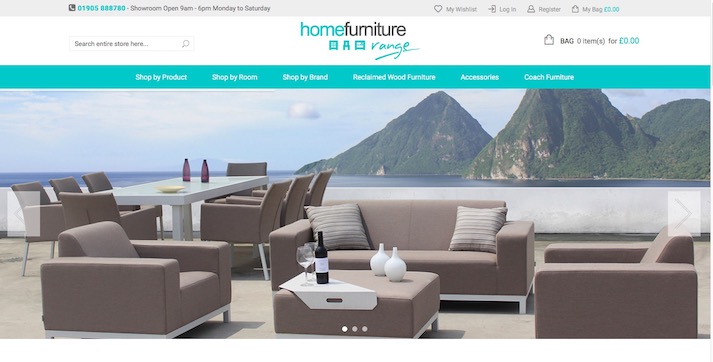 Working to a specific customer brief to test the sales process, from Google search results through to the website, including test orders and payments.

Testing performed included Functional Testing, End-to-End Testing, Cross-Browser Testing, Mobile Device Testing plus providing feedback on UX/UI/Usability and SEO.

Tested across all the main browsers on Windows and Mac platforms and on mobile devices (iOS and Android)

All issues tracked in my own JIRA issue tracker.

After the testing phase, HFR IT team began fixing the issues and I carried out some retesting, to check and close the issues in JIRA.
Website Testing related activities & technologies
Featured Posts From The Blog